Digital Children's Book Fair 2014 Report
Date

2014 August 29th -30th

Venue

Aoyama Gakuin University
Hello everyone!
We're Digital Children's Book Fair Executive Committee in Tokyo.
Thank you very much for waiting!
Here is our report on Digital Children's Book Fair 2014 held on August 29th -30th along with Workshop Collection 10!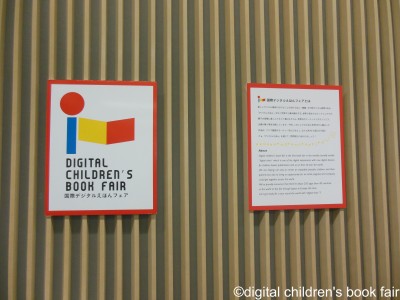 We had wonderful 2days this year again that were filled with lots of children's smile in our 10th Workshop Collection at the new venue, Aoyama Gakuin University.
It was visited by approximately 57,000 people this year!
 
As you can see from the picture, there were 32 tablets including iPads and Android tablets on small 6 tables for children and higher tables for adults beside the wall.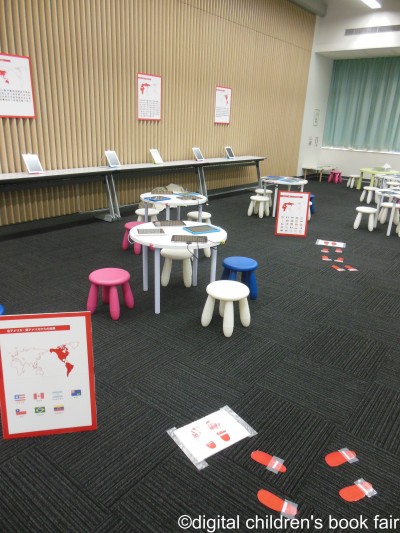 We divided apps according to continents that their developers are from so that children could easily get to know each app. There were 3 groups; a table for Asian and Oceanian apps, 2 tables for North American and South American apps, and 3 tables for European, the Middle Eastern and African apps.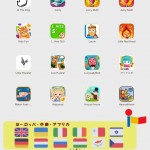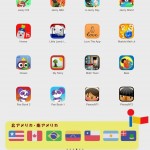 The screen with flags were displayed on each tablet to show which apps it contains like these pictures below.
  
Thanks to all who supported and provided the apps for us,
We proudly displayed about 250 apps from 40 countries this year!!
So we prepared a simple leaflet with information of the apps for this fair to
give a chance for all visitors to reach each app and enjoy them at home.
Hope it was a good present for the visitors!!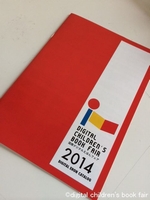 Furthermore, we gave our face painting sticker with our logo together!
We were really happy to see children with the sticker on their cheek!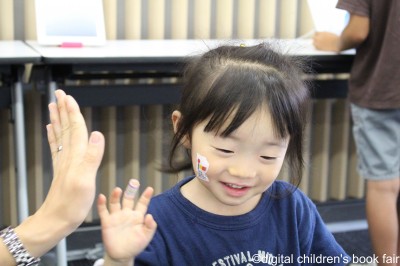 I guess you could imagine how adorable they were!!
 
To be honest, we had a lot of anxiety with excitement
before it opened because it was the last weekend of
summer holiday in Japan…..so we were wondering…
 
Will there be any children to come and visit our fair after all?!
 
But soon after it opened, we realized the tables were immediately occupied!!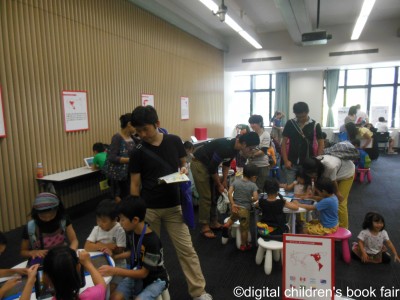 We were so relieved and happy to see the view!
 
Let's see the pictures and let us tell you how children had fun with the apps!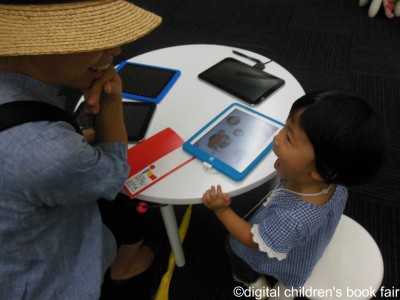 Some children were playing apps with their parents…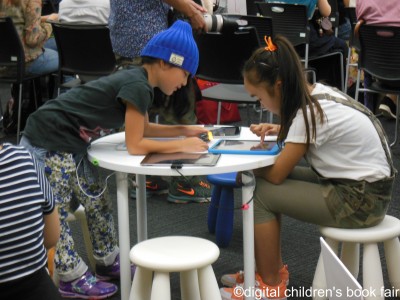 "This is fun!!"
"Which one? I wanna try that one too!"
Some children were sharing good apps with their friends and enjoy them together…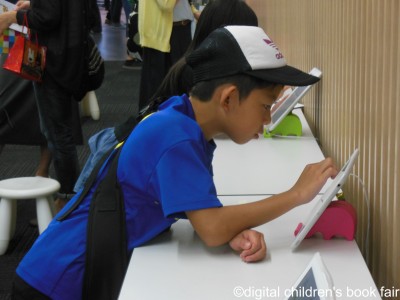 Some children were fully concentrating on just only one app by themselves…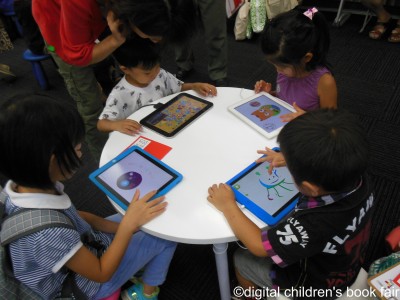 And some children tried as many apps as
possible… 20apps were the best record!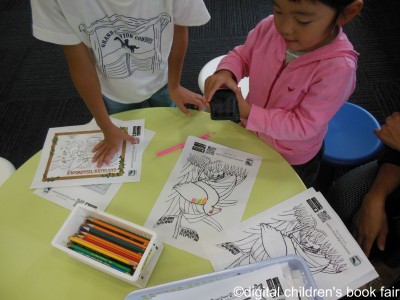 This picture was taken in AR corner. Many children enjoyed seeing their picture became 3D!
Surprisingly, some parents downloaded the app just right there and tried it with their own tablets.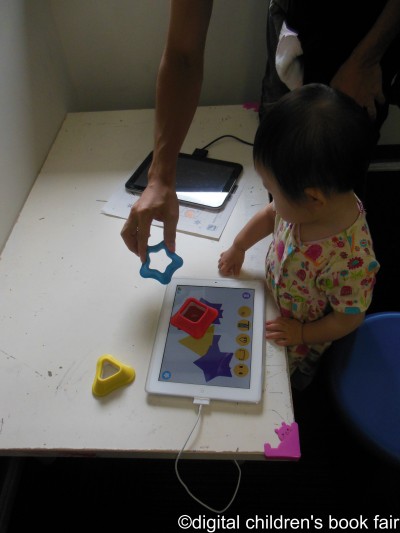 Little children were fascinated with this app with its toys with their grandfathers and grandmothers, e.t.c…
 
Each kid had each way to play apps but all of them seemed to have a good time!
 
 
It was really impressive for us to see each kid gradually getting familiar with each app although they found difficulties for the languages and characters at the beginning.
We can say it's one of the good points of being digital that you can learn by sensation!
 
 
By the way, I can't forget to say this whole room was a full of active children in a whole day because of many activities in this room!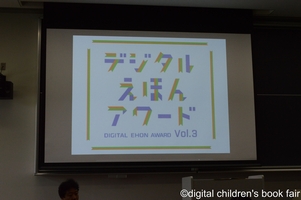 Visitors could see the Digital Ehon Award ceremony,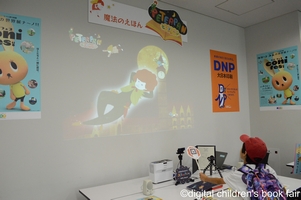 try the AR work called "PETER PAN" developed by Digital ehon Co., Ltd and Dai Nippon Printing Co., Ltd.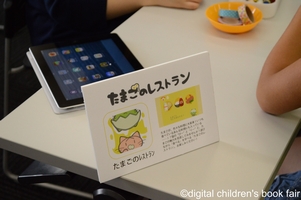 and participate in " Ehon-making workshop" produced by students from Joshibi University…e.t.c
 
 
We hope these experiences will realize the children in this electronic age someday that there're many different languages and cultures in the world and this fair could be an opportunity for their parents to expand children's abilities as well.
 
Please let us inform you again about our next exhibition in October in the end.
Digital Children's Book Fair 2014 at amu will be held on October 8th – 13th, 2014
at a multipurpose creative space "amu" in Tokyo.
We'll make a good use of previous experience in August and try our best to create more comfortable place where both adults and children can enjoy the apps.
 
We'd like to thank all of visitors, developers and the people who supported this fair again!
Please give us your continuous support for "amu", Digital Ehon Co., Ltd and Digital Children's Book Fair!
 
Thank you very much!
 
Please check and see the pictures at the fair ⇒Facebook
 
Digital Children's Book Fair Executive Committee